This is a tag by the wonderful Lauren Williams from loveheartdoodles.blogspot.co.uk and I am very happy to have her feature on my blog. The Christmas Criticize is where you pick Christmas songs and films and write your honest opinion about them. You speak the truth, the whole truth and nothing but the truth
.
Rules of the tag:
Must be done with two or more people

Must refer back to the owner of the tag

Must tag two or more blogs

It's not just for Christmas, it can be done with anything
Wham- Last Christmas
Lauren
Great classic, explores two themes of romance and Christmas. It's a nice song, I really like it. I also like Ariana Grande's version of the song, however when over played it is very annoying. With all famous Christmas songs, I feel like this, especially with All I Want For Christmas.
Izzy
This is such a cheesy song, but to be quite honest I love it. I've listened to it every Christmas for my whole life. That means whenever I listen to it, all I think of is all the Christmases I've already had and it just makes me so happy.
Justin Bieber- Mistletoe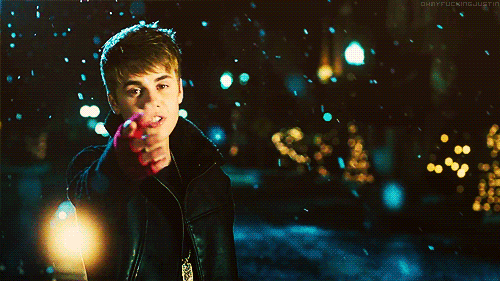 Lauren
I really like this song, maybe because its not played as much and it's really nice tune to jam to, I love the little elements of reggae in the song. I'm not a Bieber fan but I give this song a thumbs up.
Izzy
Now I'm definately not a "Belieber", mainly because I don't like the way Justin treats his fans (spitting on them etc). But I'm not gonna lie, listening to Justin Bieber songs is my guilty pleasure. This one is no exeption and it is really jolly so perfect to get you in the festive mood.
Idina Menzel- Let it go
Lauren
Where do I start? It's an annoying song however it's so hard not to sing along once you do hear it. I think it's definitely been sung by little ones more than anyone because the words motivate them and I mean, Frozen is a movie based on Ice and what better time for kids to love it than at Christmas.
Izzy
Now we all know this song has been over-played for the last year. But I think it just got to the point where I've accepted it again. But personally...I prefer the Demi Lovato version of the song, THERE I SAID IT! I just think her voice fits the film better.
The Polar Express
Lauren
The polar express is such a sweet movie, I think it's so adorable and it's definitely a movie to watch before going to bed on Christmas eve because you do go to bed feeling special only because it's Christmas tomorrow! It really does brighten up your Christmas spirit in time for tomorrow.
Izzy
I've loved his film from the moment I first watched it. Whats not to love? It's sweet and makes you believe in the Christmas spirit. The only thing that annoys me about it is that you never find out the main character's name.
Home Alone 1&2
Lauren
I've seen this movie like 18748762382734 times but it never gets old- both 1 and 2. The first and the second are the best because they're simply awesome and I give massive credit to the person who thinks up ideas for awesome movies like this. Marv and Garry (I think those are the robbers names?) always came across to me as really smelly, they looked it lol and I was so glad Kevin whooped their ass. I was also super jealous of the house that he lived in, who would't want to be home alone in that house?
Izzy
There is no doubt about it that Home Alone 1&2 are the best because they have the original cast. The scenes at the end of the movie where Kevin defends the house against the robbers are amazing. The traps he uses are hilarious and pure genius. Home Alone is a film that is perfect to watch with the whole family.
I tag anyone in Beau Bloggers to do this post next if they want to. The song of the day is
Mistletoe
by
Justin Bieber.