If you enjoy watching the content of smaller YouTubers, or are in fact one yourself, then it is likely you have heard about the changes that YouTube is now implementing to it's partnership programme. Being a YouTube partner has many perks, the main one being that you have the opportunity to monetize your videos and get ad revenue as long as your videos meet YouTube's guidelines.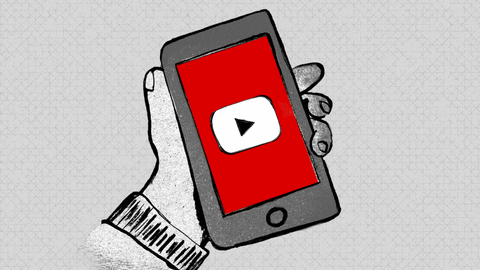 The other week I got a lovely little email off YouTube themselves saying the following:
"Under the new eligibility requirements announced today, your YouTube channel, Izzy K, is no longer eligible for monetization because it doesn't meet the new threshold of 4,000 hours of watchtime within the past 12 months and 1,000 subscribers. As a result, your channel will lose access to all monetization tools and features associated with the YouTube Partner Program on February 20, 2018 unless you surpass this threshold in the next 30 days. Accordingly, this email serves as 30 days notice that your YouTube Partner Program terms are terminated."
Basically this is saying I am no longer eligible to be a YouTube partner. Don't get me wrong, I did get a little amount of money from making videos, but it was not a huge amount. To be honest, it really won't make a difference to me money wise whether or not I get paid from my videos. And that's what's annoying me. Bigger YouTubers are saying we're only complaining because we're no longer being paid when it's not even about that. It's the principle of it.
This new policy is basically saying we don't get a chance because we don't have a large following. The amount of smaller YouTubers I watch that make genuinely amazing and creative content, wake up in the early mornings and stay up to the early hours to make sure they get a weekly video up is unreal. And then they go to work or college or school or university and work hard on so many levels. And why shouldn't they get a chance to access the money they could potentially make from these videos? It's gonna be so much harder for these people to make a name for themselves with these new changes.
The thing that disheartened me the most is I feel like one of my biggest accomplishments are being taken away from me. When I was 17 I received an email from a company saying they had seen my videos and would love me to be part of their partnership team. I won't mention the name of the company because they haven't actually released of statement of how this change will affect my future with them, but I'm scared it will because I'll no longer be making any money for them so what's the point of keeping me on?
Joining this team was such a huge step for my channel because it's the first time my family actually acknowledged that the silly videos I was filming in my room actually had some sort of purpose. After receiving this email, my parents wanted to know what I was actually signing up to, and they watched my videos and started to support my hobby. They were genuinely proud that a professional company had seen some potential in the work that I was doing.
And if I have this partnership completely taken away from me I just feel like my hard work will be taken away from me. But on the bright side this has just motivated me to put more time and effort into my channel, and it most certainly hasn't discouraged me from making videos. And hey, I can basically post what I want without chance of being demonetized so there's that!
The song of the day is
Better Have My Money
by
Rhianna
just because I feel like it's relevant haha. Have you been affected by these changes? If so let me know in the comments,
Izzy K xxx