Ok how is it December already? I'm not complaining (obviously) but I'm just surprised it's come around so quick again. So go put on some Christmas tunes, wrap up warm, sit by the fire and get into the Christmas spirit for my first Blogmas post of the year.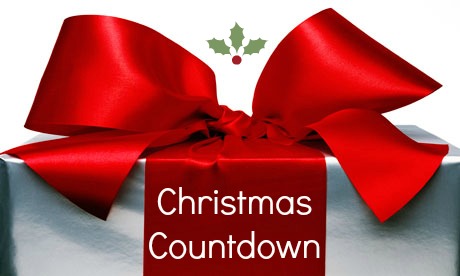 For those of you that didn't know, Blogmas is where you write a blog post everyday from December 1st to Christmas. I did Blogmas for the first time ever last year and I think I managed to do at least 20 posts, and any that I missed were due to being ill or my laptop breaking. I remember really enjoying taking part last year so I thought I'd give it a go this year.
And let me tell you that this year I'm hoping to make it bigger and better than last year! I've had new ideas, new themes to write about and more enthusiasm this year. Winter is my favourite time of year and I could write about why I love it all day long, so I'm really excited to share these posts with you.
But I do have to say that despite having done it last year, I know that it will be a struggle. I'm in the middle of my A-Levels which of course means I don't have anything that resembles a social life. I'm gonna do the best I can at writing a post a day and I'm hoping to manage it, but I simply can't guarantee anything. Also I'll be writing these posts at night after long days so please excuse me if there are loads of spelling mistakes. But I'm aiming for at least 20 days worth of Blogmas posts to fill up December.
So that was my little introduction to Blogmas this year, I hope you continue to read and like the content that I'll post. The song of the day is
Temporary Fix
by
One Direction
because I've simply been OBSESSED with it since it came out. Are you doing Blogmas too? If so please let me know in the comments!
Izzy K xxx