I was tagged by my beautiful blogging friend, Vicky Wright to do the Disney Tag. You can check out her magical post here! I was really worried for a second because I thought I already did this tag but then I realised it was another Disney tag (you can check it out here). Here are the questions for this tag: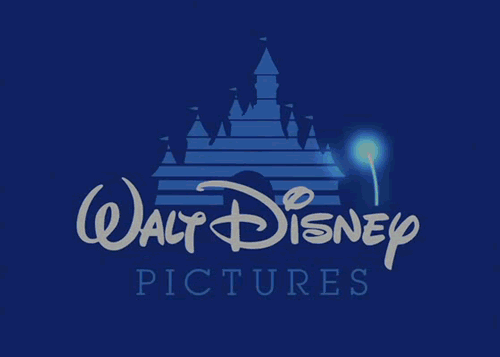 1. Favourite Disney movie?
I would definitely have to say that would be The Little Mermaid. Ever since I first saw it I really wanted to be Ariel. I even made my mum make me a mermaid costume and I wore it to the beach once. I think it's safe to say I made absolutely no friends that day!
2. Walt Disney World or Disneyland?
It kills me to say this but unfortunately I've never been to either so I wouldn't know.
3. Favourite Disney character?
That would without a doubt be Ariel. She inspired my life long dream to have red hair and I just think she's the coolest Disney princess going.
4. The First Disney movie you remember seeing in the theaters?
The first Disney movie (and the first movie in general I think) I remember seeing was Finding Nemo. The only memory I have from that day though is when Bruce appeared on the screen it scared my sister so much that she hid under her seat for the rest of the movie.
5. What type of Disney item do you collect the most?
That would probably have to be DVD's. Basically my whole family's DVD collection are Disney movies because they're fun for the whole fam.
6. Your favourite disney song?
Who doesn't love Just Can't Wait To Be King from the Lion King? I'M GONNA BE A MIGHTY KING SO ENEMIES BEWARE!!!
7. Favourite attraction/ride at the parks?
Again I've never been and I'm gutted about it!
8. What is your dream job at Disney?
I would love to be Disney Princess. I just think it would be the coolest job ever. I mean you'd get to make little kids happy all day long and plus you'd get to be a FREAKING DISNEY PRINCESS!
9. Who's the park character you never want to miss meeting at the parks?
Through tumblr I've heard a lot about what a sweetheart Peter Pan is and it would be a dream come true to meet him.
10. What's your most treasured Disney item?
Without sounding too cheesy, I would say that my most treasured item isn't a materialistic item and instead it's all the magical Disney memories I've made throughout my lifetime.
11. Which Disney voice actor would you most like to meet?
It would be a childhood dream of mine to meet Robin Williams. He seemed like such a lovely man and really made my childhood magical.
12. Favourite Disney movie that's not a classic/famous?
The Sword In Stone is such a cute little movie and I really love the cartoon animation in it. It's definitely too underrated and deserves more recognition.
13. If you could say anything to Walt Disney right now, what would it be?
Thank you for giving me the best Childhood ever :)
14. Your favourite snack to get at the parks?
I've still never been and I might cry about it!
15. Your favourite parade/ show at the parks?
OKAY NOW I'M ACTUALLY CRYING!!!
16. Flounder/Sebastian or Scuttle?
Sebastian for sure, his accent is amazing. And he's absolutely hilarious. Next to Ariel, I think he's the best character.
17. Your favourite Disney memory?
I remember being about 3 or 4 years old and being in the lounge of my parent's friends as I watched my first ever DVD which was Fantasia.
18. Do you have a favourite pair of Mickey ears?
No, I don't have any but it's on my wishlist.
19. If you could, what "forgotten princess" would you add to the official lineup?
Princess Kida from Atlantis. I feel like this is a completely underrated film too and I just love the mysterious story behind it.
20. Your favourite princess dress/outfit?
I just think that Aurora's dress in Sleeping Beauty is just so beautiful and I love both colours when it gets changed between blue and pink in the ballroom.
21. Your favourite Disney soundtrack?
Omg how can you do this too me? Ok I can narrow it down to two which would be the Little Mermaid and The Lion King. But I love every Disney soundtrack since they write top-notch tunes.
22. Genie, Abu, Carpet, Lago or Rajah?
How could you not pick Abu, he's adorable?!
23. Favourie resturant at the parks?
I really wouldn't know because I've missed out big time by never going.
24. How did you first discover the "magic" of Disney?
I think I was just kinda born with it. It played a huge role in both my parent's childhood so they brought me up watching Disney.
25. What attraction are you most likely to go to first when you're at the parks?
I don't know if this classes as an "attraction" but the first thing I would definitely do is queue up to get a picture with a Disney character.
26. You're favourite "iconic" moment? (e.g. Ariel on the rock, Aladdin finding the lamp, Rafiki lifting Simba etc)
That would most definitely be Rafiki lifting Simba. And as a cat owner, I totally reinact that scene with my cat all the time. Kitty is so blessed!
27. What's the saddest moment for you in any Disney film?
That would be Bambi's mum being shot. Aaaarrrggghhh Disney why did you give me those feelings.
28. Best Disney Kiss?
I would say it's the kiss between Belle and the Beast because it's so cute how she manages to break the spell!
29. If you could live in any world from a Disney movie, which would you choose?
I've said it before but the chalk drawing world from Mary Poppins. It would just be awesome to live in a little cartoon world and the penguins look so sweet.
30. Favourite Disney musical sequance based on spectacle/animation?
I think it would be the scene in Enchanted when everyone, but one person, know the entire dance routine and lyrics to a song because the reality of one person not knowing what's going on is so funny.
31. Which Disney princess has the best sidekicks?
Awww who doesn't love the little mice in Cinderella. I could really do with a few to help me make awesome, stylish clothes like they do for Cinderella.
32. If you could have a party themed around any Disney movie, which one would you pick?
I was seriously contemplating having a High School Musical themed 18th party but the only reason I'm not going to is because I hate planning things and I wont have time to plan it. But I will most definitely play the soundtrack to HSM at my 18th, don't you worry.
33. Are you the only one obsessed with Disney in your family?
Hells no I'm not. Everyone in my family is and my mum especially used to love taking us to see Disney films in the cinema so she'd have an excuse to see them.
34. Lumiere, Mrs Potts, Cogsworth, or Chip?
Mrs Potts, she seems so kind and caring.
35. What are your top five Disney blogs on Tumblr?
*Confession* I don't think I actually follow any...
36. If you could choose the plot/adaption for the next Disney movie, what would it be?
Since I'm 100% obsessed with YouTube and I don't think about anything else, I'd love to see a YouTube themed Disney movie. I'd love to see all my favourite YouTubers be turned into Disney characters. Is that crazy?
37. Favourite hotel at the parks?
*officially books a ticket to a Disney park so I can actually answer these questions*
38. Which Disney movie do you turn to when you're sad/upset?
High School Musical because you simply can't be in a bad mood whilst listening to the cheesy soundtrack.
39. The Aladdin show or the Little Mermaid show?
From the sounds of it the Little Mermaid show because my obsession with that movie is unreal.
40. Do you plan to have/have you ever had your honeymoon at a Disney park?
That idea had never crossed my mind to before but I love that idea so much and I absolutely have my heart set on doing that now. #lifegoals
41. Favorite piece of Disney clothing/accessory to wear?
I'm literally wearing it whilst writing this lol. It's my khaki Mini Mouse T-shirt that my aunt brought me back from Disney.
42. Post a picture of youself that's Disney-Related?
Well here's a little video of me singing along to High School Musical on instagram (life hack: you should follow)
Click
HERE
to see!
43. Mickey Mouse or Donald Duck?
How can I choose? ...I'd have to say Donald Duck because I love his voice, it's so cute.
44. What Disney movies/worlds would you like to see in the next Kingdom Hearts game?
Unfortunately I don't actually play.
45. Which Disney movie, even if it's not your favourite, will always have a special place in your heart and for what reason?
For some reason I love Peter Pan. The whole concept behind it has really fascinated me for ages and there's just something about the story that I'll love forever.
Thank you so much for reading, my fellow Disney lovers (I'm assuming everyone loves Disney). The song of the day is
You've Got A Friend In Me
from
Toy Story.
I officially tag anyone that wants to do this tag, have fun!