This year I'm going to Germany from 22nd of July to the 13th of August. I'm really excited because I'm going to visit friends and family and having a good ol' catch up with them. Not to mention the food is incredible!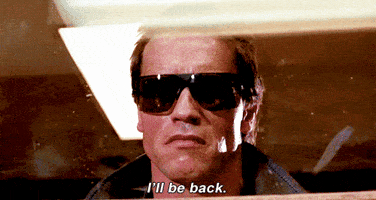 Sorry, couldn't resist using this picture!
But don't worry, I'll be productive for my blogs and YouTube channel while I'm away. I really want to vlog my holiday because I want to share it and be able to look back on the great time I had. Also, I have pre-written a couple of blog posts to post while I'm away. I'll probably be doing updates about my time on my twitter and Instagram too.
I'm gonna do my best to stay on top of things while I'm away but I cannot guarantee I'll be as active online as I usually am. Since I'm going to visit friends and family that I don't usually get to see, I want to be as social as possible to them while I'm there instead of burying my head in my laptop. If I do get comments on posts or videos I'll try to reply but I'll probably just catch up with everything when I get back to England. Also, I'll catch up with
Beau Bloggers
posts when I get back, I'm seriously gonna miss reading them.
Thank you for putting up with me and hopefully you understand. I just want to take the time to mention that if I go on about my holiday a lot over the next 3 weeks, I'm not trying to brag, I'm just literally buzzing for it.
Here's the video I made to explain where I'll be
The song of the day is
We're All Going On A Summer Holiday
because it really fits this post. Are you going on holiday this year, if so where? xxx